It seems as if Instagram is hyper obsessed with mobile devices. Trying to simply upload an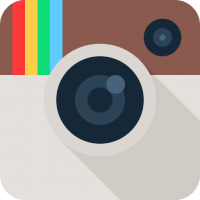 image at a normal size is like pulling teeth unless you are using a smart phone or tablet. Even the Windows 10 Instagram desktop app doesn't work like the mobile app. You either have to upload your photo in a mobile shaped rectangle or send your photo directly to everyone whose following you. It's the reason I rarely use Instagram. Does everyone love trying to type stuff on a tiny phone screen? Certainly it seems discriminatory for seniors and the handicapped who might want a big screen to work with.
There is finally a way to just upload your photo without any hassle through Google Chrome. The video above details the steps to take. On your Google Chrome Menu go to "More Tools" Then Click "Developer Tools". A small screen pops out on the side. Click the two rectangles icon that says "Toggle Device Toolbar" when you hover over it. Your browser screen will now act like a mobile device to command override the Instagram insanity! When you go to Instagram.Com you will finally see the elusive plus sign icon at the bottom of the screen that allows you to God forbid upload an image from your desktop computer quickly. From there you can add a caption and post. Every time you open up the site in Chrome it should remain as is unless you clear the cache. Unfortunately, I'm sure they will find a way to curtail this as the mobile device supremacy flies forth into the future!